Wednesday, 28 June 2023
Hundreds of primary and secondary students will be welcomed at the University of Newcastle next week, with one group travelling more than 1,000 kilometres to take part in the Children's University On-Campus program.


Menindee Central School students take in the sites at University of Newcastle's NUSpace building during their trip.
Photo: University of Newcastle, Eddie O'Reilly
Menindee Central School, which ranges from years K-12, will touch down in the Hunter on Tuesday for a day of practical learning activities and to strengthen an on-going partnership with the University of Newcastle.
The remote community of Menindee in far-west NSW is quite a distance from the sandy shores of Newcastle, sitting around 110km south-east of Broken Hill – but the two institutions have become a successful pairing.
The gruelling 16-hour drive will be well worth it, according to Menindee Central School Principal, Fiona Kelly.
"We are incredibly happy and excited to be there in the flesh with the University of Newcastle – the students cannot wait,"
"Since beginning our partnership, I've heard so many of our kids talk about becoming marine biologists or dentists," Ms Kelly said.
In April this year, Menindee Central School celebrated the inaugural Children's University (CU) graduation in community.
21 students were recognised for completing their first year in the University's learning program, with more than 150 local community members attending the graduation ceremony.
Now, they'll be on campus as cross-country special guests.
"The partnership is having a huge impact and will continue to grow, it's amazing to know that nearly all of our students now see university as a viable option for them," Ms Kelly said.
The visit is part of the Children's University 'On-Campus discovery days' that are dedicated to encouraging students both locally and regionally to consider pathways to tertiary education.


Three students conduct an experiment as part of the Chemical Engineering workshop. Photo: University of Newcastle, Eddie O'Reilly
It's an opportunity to familiarise themselves with university spaces, staff, and practices, and marks the first time both primary school and high school students have participated together.
University of Newcastle Widening Participation Pathways Manager, Selina Darney, said the Menindee group are an important part of a much bigger picture.
"Bringing students on campus is part of a two-week schedule for pathway programs dedicated to learners from 7 years of age – Children's University and also UNI STEPS for high school students,"
"Across this period, we welcome almost 2,000 students who are on their learning journey across four different University campuses," Ms Darney said.
More than 80 engaging workshops will be facilitated for the students, including Chemical Engineering, Nutrition, Music, Construction, Business and Science.
It will also showcase industry and local collaborations with presentations by Hunter Water, NSW Department of Primary Industries (Tocal and Sharks units); The Greater Bank Financial Academy; The Forum; and Young People's Theatre.
"It's all about getting young people excited about university, as well as learning about how to get on the University pathway that best suits them – no matter where you live or where you come from."
"It is highly educationally focussed so that students get a real taste of how accessible, exciting and valuable learning is at university, and that there's a place for you here at the University of Newcastle," Ms Darney said.
Other schools attending Tuesday's event include Cessnock PS, Singleton Heights PS, St Kevin's Primary Cardiff, Elermore Vale PS, Holy Spirit Primary Kurri, and Raymond Terrace PS.
Contact
The Conversation
University Events
FacebookInstagramTwitterLinkedIn
The University of Newcastle acknowledges the traditional custodians of the lands within our footprint areas: Awabakal, Darkinjung, Biripai, Worimi, Wonnarua, and Eora Nations. We also pay respect to the wisdom of our Elders past and present.
AskUON
Facebook Twitter LinkedIn Instagram Youtube WeChat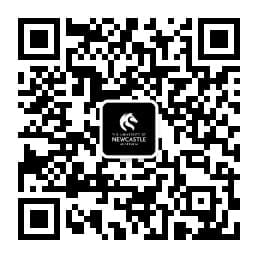 TikTok Weibo
Are you visiting our site from South Asia? Head to our dedicated page with all the information you need to study at the University of Newcastle. Close
您是否在中国访问我们的网址? 前往专属页面,查询你在纽卡斯尔大学学习所需的所有信息。 Close